PROGRAM CALENDAR 2023

November 1, 2023
Location: Atkinson Community Center
4 Main Street, Atkinson
362-5531

Time: 1:00 p.m. Program
2:00 p.m. Refreshments
2:15 p.m. Business Meeting
Program "Duck, Duck, Goose"
Jim Parks of New England Birds of Prey will bring his raptors to demonstrate how some of them have been rehabilitated and are ready for release and others that are not able to be released. Please no pictures. Some of the animals are skittish.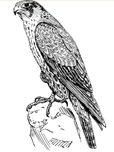 Refreshments:
Sue Carter, Chair
Cathy Bastek
Jane Kowalski
Leann Moccia
Johanna "Holly" Talbot
November 29, 2023
Location: Atkinson Community Center
4 Main Street, Atkinson
362-5531

Time:
10:00 a.m. Greens Sale Prep
11:30 a.m. Luncheon 12:30 p.m. Business Meeting
Program: "Red Rover, Red Rover"

AGC members will work on holly trees, centerpieces, swags and other items for the upcoming club Greens Sale. The morning will end with a festive lunch at the Atkinson Community Center.
Refreshments:
Tanya Tsentalovich, Chair
Marilyn Prell
Kathy Sadkowski
Judy Sirois
Barbara Snicer
Paul Tracy

THERE ARE NO MEETINGS IN
JANUARY AND FEBRUARY
March 6, 2024
Location: Home of Michael
Hosker-Bouley
29 East Road, Atkinson
978-683-7745

Time:
1:00 p.m. Refreshments
1:30 p.m. Installation
2:00 p.m. Business Meeting
Program: "Musical Chairs"
The New President of the AGC along with the new Executive Board will be installed. Then conduct their first business meeting.
Refreshments:


Cindy Knight, Chair
Kay Galloway
Estelle Halchak
Michael Hosker-Bouley
Jean Sanders


Visit Us